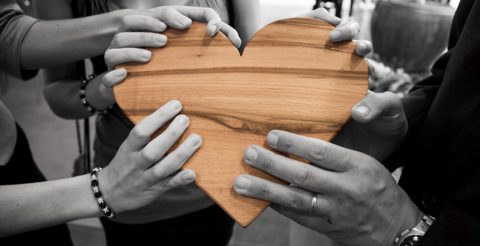 Audio/Visual Ministries
This team is responsible for making sure the microphones and display screens work properly for the worship service and other events held in the main auditorium. Without their hard work, the musicians and the speakers would not be heard and the visual aides would not be seen.
Child Care
These volunteers offer their help for the parents who want to solely focus on the worship service and have children that are too young for Bible Adventurers (i.e. children's church). 
Deacons/Deaconess
Our deacons and deaconesses deal with a variety of tasks that help our church run smoothly. From collecting offering to taking out the trash, from helping with the fellowship lunch to distributing the communion meal, these men and women serve our family faithfully.
Flower Committee
Our church sanctuary is enhanced by the beauty of flower arrangements that the people on our flower committee provide. 
Music
This team, consisting of both instrumentalists and vocalists, provides all of the music for our worship services and other special events that we host throughout the year.
Short-term Missions
Every now and then our church family has gone a few short-term mission trips. In between those church-wide experiences, nearly every year we support some of our youth as they go to countries like Thailand and Haiti. 
Social Committee
In addition to our church valuing spiritual development, our church is also a place where we value developing community. What better way to build relationships than by having fun? Our social committee plans a variety of fun events throughout the year from Super Bowl parties to church camping trips to Christmas socials. 
Website/Social Media
It would be nice if our website and social media pages updates themselves, but they don't. This team works to make sure everything from our calendar to the pictures are kept up-to-date.