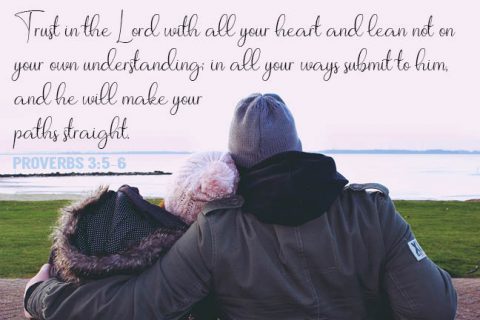 So many people's lives have been impacted by the novel coronavirus. From causing people to stay home (good), to stockpile (bad), and to fill up the hospitals (really bad), this virus has made its presence known around the world. And while it has changed most all of our daily lives, at least temporarily, almost none of us have actually seen the virus itself.

While we haven't seen the virus, we have plenty of evidence that it exists. There are scientists that have seen it under microscopes and they share what they've learned. There are medical professionals who are reporting the devastating results of severe cases. Perhaps we've personally witnessed the effect of this virus in a loved one – or experienced it ourselves. And yet, because we cannot see the virus itself (without the proper equipment and training), there are still people who think that it is not real, that it's just a hoax or a conspiracy. In a way, this virus requires faith.

As Christians, we are called to have and exhibit faith – not in a virus, but in God. We can't see Him, but we have plenty of evidence that He exists. Yet despite that evidence, there is always room for doubt, for unbelief. It would be much easier if we could see Him for ourselves, but faith is a matter of the heart/spirit not the mind. This is why Jesus says, "The people who have faith in me without seeing me are the ones who are really blessed!" (John 20:29). May we continue to place our faith in God, even when it is difficult and our own understanding is clouded, so that we can experience His abundant blessings!