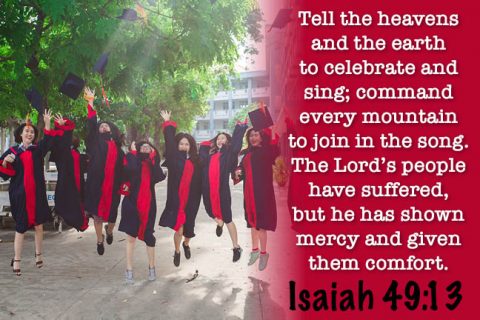 When the schools were shuttered a couple of months ago, most students from the graduating classes started to think about what would it would be mean for their graduations. Now the time has come when schools would normally start to have their graduations. And because social distancing is still necessary, graduation ceremonies are not happening – at least not as they normally would.
People are getting creative in order to recognize the accomplishments of the graduates and to honor their hard work. Some people have had ceremonies are on digital platforms like Zoom. There are reports of parents building graduation platforms in their driveways. Others are doing drive-in graduations. Famous athletes, former presidents, and other celebrities have taken part by doing things from giving online graduation speeches to having an entire graduation ceremony on TV. So, while the graduates might still be disappointed that they weren't able to do things how they had hoped, many of us are doing our best to show the Class of 2020 that they are loved and cared for.
As followers of God, we know that life brings disappointment at times. Just because we pray, read our Bibles, have been baptized, etc. doesn't mean that God has guaranteed that our lives are going to be perfect. But, God does promise that He will never stop loving us or caring for us, even in the midst of life's disappointments and heartaches. And more than that, He promises that a day is coming when He will get rid of all the things that hurt us and we'll only have joy that nobody (or pandemic) can steal. "You are now very sad. But later I will see you, and you will be so happy that no one will be able to change the way you feel" (John 16:22). May we find comfort in the midst of our disappointments by remembering that eternal joy is on the way!