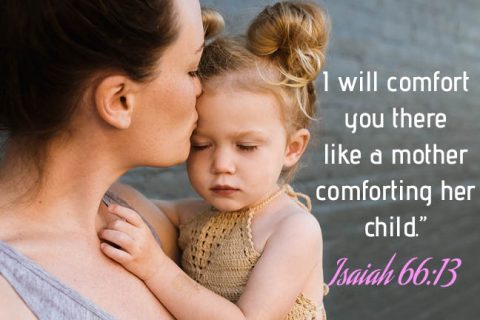 This pandemic has caused a lot of unusual days in the last few months. But today, Mother's Day, is the first significant holiday that has been impacted by the virus. Many leaders are strongly encouraging people to celebrate their moms by phone call or video chat, not by an in-person visit. This is a difficult thing to ask of people in light of the weather improving, governments easing restrictions, and their desire to be with loved ones.
It's not easy to stay separated from the people we love – especially our mothers. We want to be able to hug them, share a meal with them, give them flowers and gifts, and just spend time together. In fact, the urge to do this is so strong that many people are likely going to bend the rules of quarantine today despite the possible danger. But we know, even those that disregard sheltering-in-place, that such gatherings will not be risk free until this coronavirus is dealt with once and for all.
The Bible makes it clear how difficult it has been for God to stay separated from us, His beloved children While Jesus provided the cure for the disease of sin on the cross, we are still in quarantine as the effects of sin are still lingering. Thankfully, Jesus has promised He is coming again soon, to eradicate this disease once and for all so that we can be together for all eternity! "Jesus said to his disciples, 'Don't be worried! Have faith in God and have faith in me. There are many rooms in my Father's house. I wouldn't tell you this, unless it was true. I am going there to prepare a place for each of you. After I have done this, I will come back and take you with me. Then we will be together'" (John 14:1-3). May we eagerly anticipate that day where we can finally be with God face-to-face!